Blog
---
Below is a list of our latest blog posts, enjoy!
Date Posted: 15 September 2016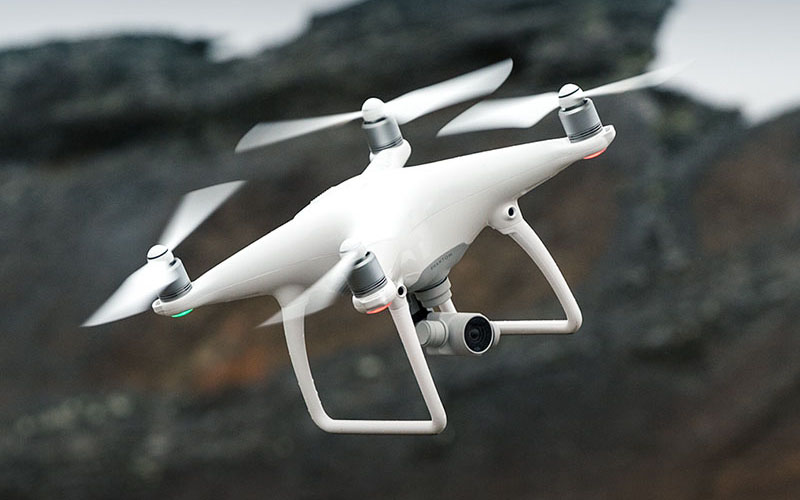 ---
Author: Rise Above Date Posted: 29 January 2016
DJI announced today that the new Osmo FlexiMic will be made available free of charge for all Osmo owners starting March 2016. This new plug-in microphone will offer users of the handheld, stabilized 4K camera and gimbal system an even more powerful experience, taking them one step further towards professional-level filmmaking.
There are several ways for Osmo users to get their free FlexiMic. It will be ...
---
Author: 3DR Date Posted: 7 January 2016
Welcome to Solo, season two.
3DR designed Solo to evolve. Since Solo launched, 3DR continued to create and deliver new features that will surprise and empower drone users and moviemakers of every experience level and interest. This latest software release is a big one, and does what 3DR want all releases to do: It makes every Solo out there a better Solo.
---
Date Posted: 17 December 2015
Cold Weather and LiPo Batteries
Flying DJI aircraft in winter can be fun, but we have heard that some of our users have experienced issues when flying in cold weather. Did you know that as the temperature drops, so does the performance of the LiPo battery inside your aircraft? Read on to find out how to look after your battery and keep yourself in the air.

The Scie...
---
Date Posted: 27 November 2015
---
Author: DJI Date Posted: 13 November 2015
With winter just around the corner (for the Northern Hemisphere, at least:), we'd like to remind you to keep the following safety tips in mind when flying your aircraft in cold weather.
I....
Comment (1)
---
Author: James Trew Date Posted: 21 October 2015
Originally published by...
---
Date Posted: 5 May 2015
Rise Above are excited to announce that WE ARE MOVING!
Our new larger premises is located at
Unit 2, 40 Dunn Rd,
Smeaton Grange 2567
The move will commence on the 7th May and we will be in the new premises by Wednesday 13th May 2015.
We will remain open during this period, answering phone calls and emails and processing orders, However we will be operating at limited capacity so your patience is appreciated.
---
Author: Thomas Frey Date Posted: 29 April 2015
This Story Originally appeard on www.futuristspeaker.com
It all started when Toni, one of our staffers working on our flying drone workshop...
Comment (1)
---
Date Posted: 1 December 2014
Dear DJI Inspire 1 Customers,
We know you are excited to receive your Inspire 1 and would like to share the following information with you:

• The Inspire 1 will start shipping from DJI to Rise Above Drones at the end of December. Shipments will be prioritized with those who preordered first, receiving their units first.
• A convenient carrying case will now be included with all orders from Rise Above. This case has been customized to fit your Inspire 1.